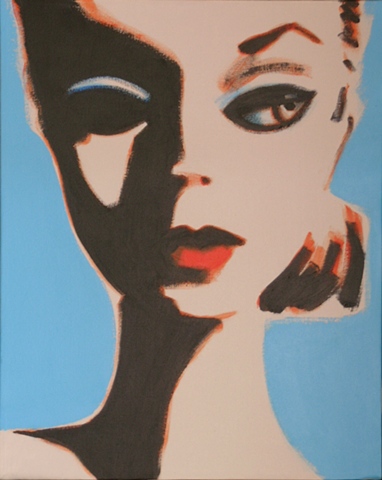 looking hard into the face of a plastic icon
Just CLICK the price to purchase with PAYPAL.
(Note: All paintings are available in any size - just ask!)


ARTIST STATEMENT
(Nothing philosophical here, just my view of the visual work I do.) Finding the meaning of a painting is the viewer's job, not mine.
My goal is simple - to capture your curiosity, bring you closer, and reward you for taking the time to look.
I paint a lot. I box-knife some of it. I define my own successes and failures, all-powerful in my own small world. That is the fun stuff.
My purpose, my addiction, the definition of who I am. This is my real job.


And.......
PET PORTRAITS FOR PET CHARITIES!
A fun way to support the pet charity you love - Purchase a custom portrait of your pet - your favorite pet charity gets $50!!